Limitless Performance Chino Shorts
360° Stretch
Adaptive stretch waistband
Easy care
Free motion gusset
Versatile 8" inseam
---
Product Description
Multi-purpose men's performance chino shorts that are built for movement in the city and active environments. Made to blur the lines between travel, work, play and commute and to perform orders of magnitude better than standard issue shorts.
Woven with a high-performance fabric that's moisture-wicking, quick-drying, wrinkle-resistant, machine washable and has incredible 360 ° stretch that expands in all directions - you'll never feel resistance, even while biking, yoga and even rock climbing (yes, really). Expertly cut for a tailored silhouette so you'll feel like you're wearing gym shorts but you'll look like you actually tried.
All sizes come in a versatile 8" inseam.
Bundles
Free US Shipping when you order $50 or more

The Weekender: Get 3 pairs for $150* ($50 each)
The Weekday Warrior: Get 5 pairs for $225* ($45 each)

Short Sleeve Season: $95**
1x Short Sleeve Button Up
+ 1x Chino Shorts

Pursue Pack: $65**
1x Classic underwear
+ 1x Chino Shorts

Day Pack: $85**
1x T-shirt
+ 1x Classic underwear
+ 1x Pair of socks
+ 1x Chino Shorts

Weekend Pursuit Pack: $190**
3x Classic underwear
+ 3x Chino Shorts

Weekend Adventure Pack: $230**
3x T-shirts
+ 3x Classic underwear
+ 3x Chino Shorts

Explore our Drawer Refresh Builder for additional bundle options

Eligible for the Drawer Refresh Upgrade


* Automatically applies at checkout
** For all packs: just add the items to your cart, leave an order message with the name of the pack, place the order and then you'll be refunded the difference within a few days
Garment Care
All of our garments are easy care: wash on cold and hang to dry - that's it
No ironing necessary, but if desired, set the iron to very low heat and place a towel between the iron and the fabric. Do not let the fabric come into direct contact with the iron.
Do not dry clean
Do not bleach

So easy, you won't need to call mom for help.
She'll be so proud.

Fabric: 90% nylon, 10% spandex
Limitless Performance Chino Shorts
Comfort Powerhouse
Adaptive Waistband
Stretches for the perfect customizable fit.
YKK Hardware
We only source the best hardware and materials
Durable High-Performance Fabric
Built with technical qualities for any activity and any weather condition. Sweat-wicking, quick-drying, 360° stretch, wrinkle-resistant, ultra durable and everything-able.
Free Motion Gusset
No more crotch blowouts - the Free Motion Gusset allows for a complete range of motion, so if you can do the splits, now's your chance to shine.
Reinforced Stress Points
Reinforced stitching at major stress points for an extra layer of durability.
Curved Waistband
Contours naturally to your body to sit more comfortably on your waist
Flat, Stretch Drawstring
Internal drawstring that's flat to function like a belt and stretches to move with you during dynamic movements
Tailored Slim Fit
Cut for a tailored slim fit to look sharp below the belt
Versatile 8-Inch Inseam
Hits nicely above the knee to make it versatile enough for the city and weekends.
Plenty of Pockets
Pockets are often overlooked when designing shorts, but we created plenty of pockets with performance features so you can take all your essentials on any trip or hike and be confident they'll remain secure, accessible, and bounce-free.
Zippered Media Pocket
Keeps your phone locked down, high on your hip and out of the way while you move. Pocket points backwards to reduce bulk in the front and not get in the way of accessing the side pocket. Fits iPhone 13 Pro-sized phones.
Secret Stash Pocket
Keeps credit cards, cash and keys hidden but easily accessible when traveling.
Deep Side and Back Pockets
Side-slash pockets for easy access and deep pockets all around for more storage. The deep back pockets ensure your wallet is under your thigh so that it doesn't misalign your spine when sitting.
Squared-Out Pockets
Side-slash pockets have a flat, squared-out bottom to keep your items upright for a well-kept look.
Durable Pockets
Our pockets are built to last with reinforced stitching in the corners and edges to prevent blowouts.
Stretch Mesh Pockets
All pockets are made with our durable flex mesh that stretches to absorb bounce and increases airflow to release heat.
Pinch to zoom
Xhimo shorts
First pair I have bought from your company. Most comfortable shorts I own. Please expand the color palet.
Reliable and well built
These shorts are super comfortable, thick material, just the right length and well built to last. Just wish they came in other colors.
Awesome shorts
These shorts are top notch. Nice and trim fit, and stretchy but not too tight. Material is second to none. Wish these were made in other colors.
Wrinkle-resistant
Ditch the iron and save tons of time
360° stretch
Ease of movement in any direction for any activity (yes, even lounging). No more crotch blowouts
Moisture-wicking
Manages sweat for all-activity and all-weather comfort
Quick-drying
Keeps you comfortably dry all day. Pack light and do laundry anywhere.
Matte finish
Cotton-like finish without the sheen of most technical fabrics
Heavyweight durability
Built with a more substantial heavyweight fabric with a higher density weave for greater resistance to wear
Breathable
Made for hours of cool comfort no matter the temperature
Better color retention
Looks as good as new and won't fade for years
Everything-able
Commute, weekend, hike, Happy Hour — built for anything and everything
All climates
Bars on the beach
Comfort
Commute
Digital nomads
Happy hour
Travel
Spontaneous adventure
Weekends
Quick errands
Lookin' sharp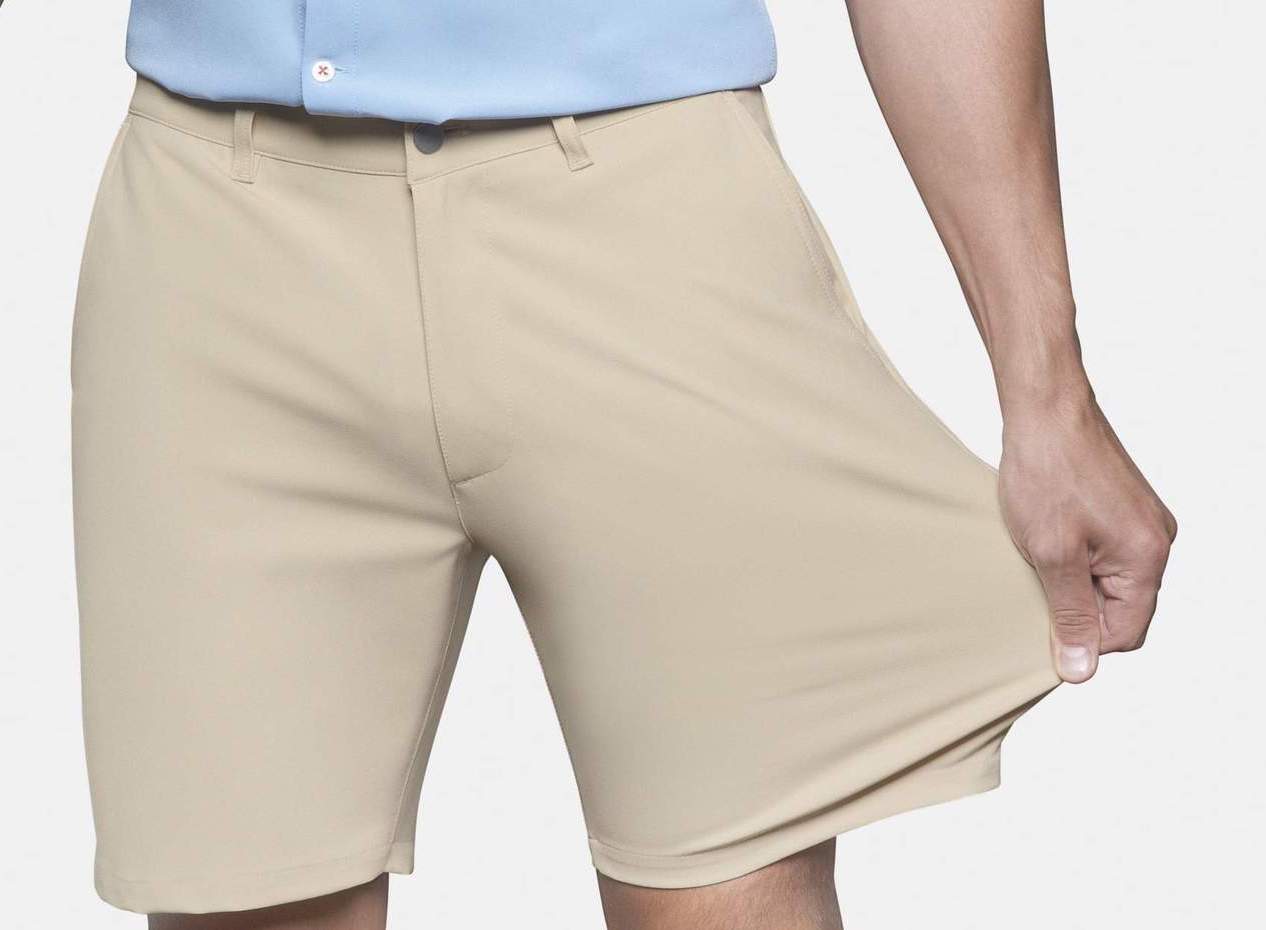 Breeze through your day in
the most comfortable pair of pants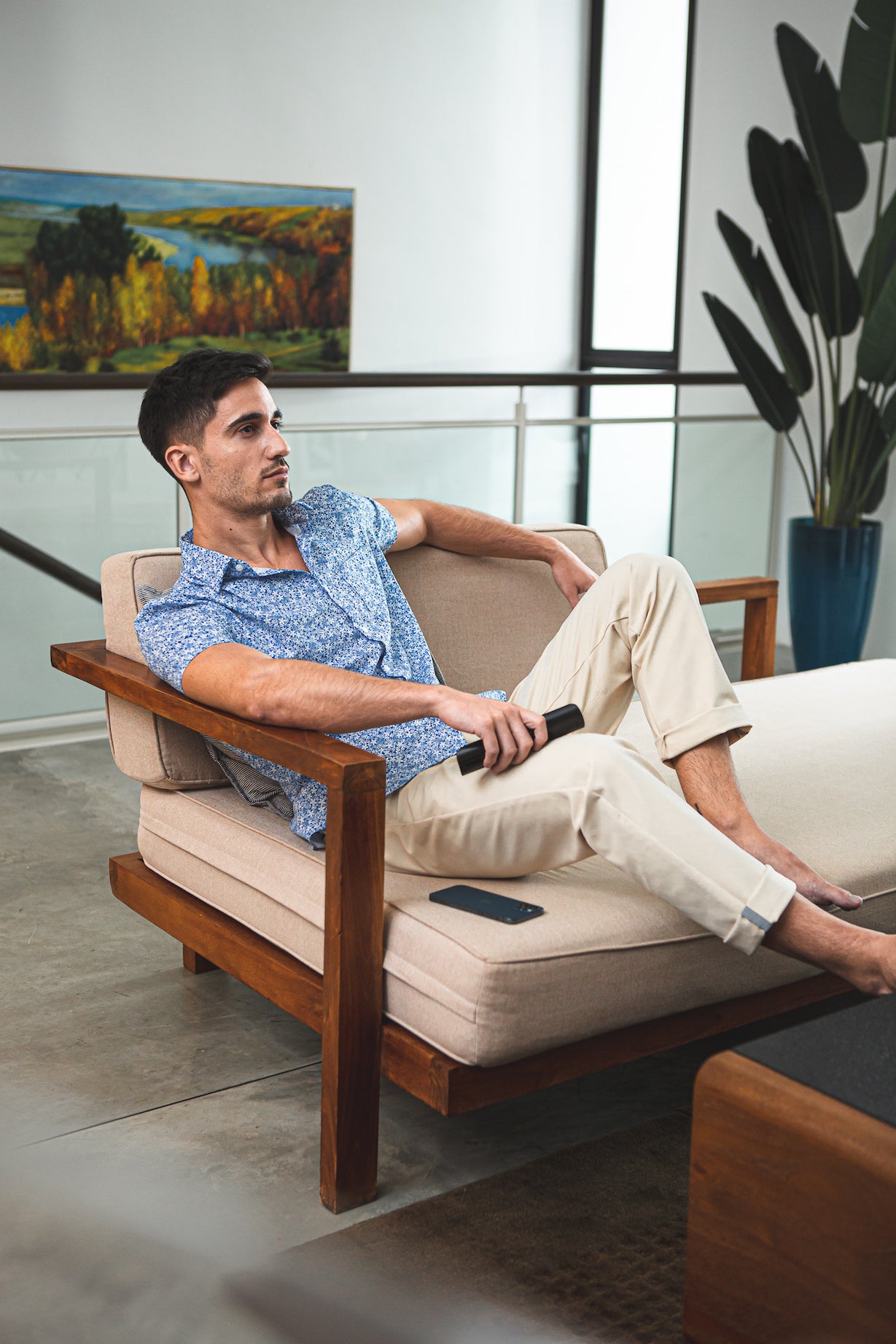 crafted for
unrestricted movement
You may also like
You may also like
You may also like
You may also like