The Limitless Performance Chino Shorts
$ 55.00
8" inseam
Stretch fabric
Adaptative stretch waistband
Easy care
Free motion gusset
Add to cart
Buy now, pay later with
Min. order of 2 pairs of underwear to get free shipping
Product Description
The Limitless Performance Chino Shorts is cut for a smart, tailored silhouette but with more stretch and comfort than your average shorts. Multi-purpose shorts made to surpass comfort standards and blur the lines between travel, work, play and commute.

All sizes come in a versatile 8" inseam.
Bundles
Buy more, save more
Explore our Drawer Refresh Builder for a bundle that suits you and your wardrobe needs, from just $99

Order is eligible for the Drawer Refresh Upgrade

U.S. Shipping is on the house when you order $45 or more

Chino Packs
The Weekender: Get 3 pairs for $150* ($50 each)
The Weekday Warrior: Get 5 pairs for $225* ($45 each)

* Automatically applies at checkout
Garment Care
All of our garments are easy care:
Machine wash cold and hang to dry
No ironing necessary, but if desired, use a steamer or dampen the fabric, set the iron to very low heat and place a towel between the iron and the shirt. Do not let the fabric come into direct contact with the iron.
Do not dry clean
Do not bleach
That's it. All of our garments are easy care - so easy, you won't need to call mom for help. She'll be so proud.

Pro Care:
While our garments (bottoms, included) are built for performance and permanence, a little TLC goes a long way so here are a few tips to help last the journey:
- Do up all of the shorts' buttons and zippers before washing to help reduce the likelihood of the button hole stretching
- Spot clean any stains before washing
- Wash inside out to preserve color and to maintain the surface of the buttons
- Wash on delicate or low cycle to reduce creases and wrinkling
- If your chosen method of storing your bottoms are by hanging then try to avoid wire hangers because they add additional stress on the fabric and could potentially permanently crease the fabric in a way you probably wouldn't like. Main takeaway: Use wide wooden hangers please!
The Limitless Performance Chino Shorts
$ 55.00
Add to cart
Buy More, Save More
We save on shipping, you save on product - it's a win-win.
U.S. Shipping is on the house when you order $45 or more.
Customer Reviews
Write a Review
Ask a Question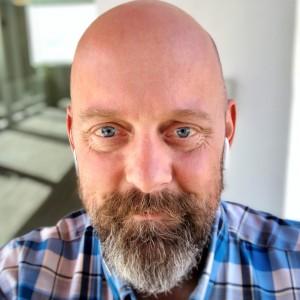 RE
06/28/2021
Robert E.

United States
I recommend this product
Confortable well fitting shorts
Great well fitting (slim-ish) shirts with very comfortable stretch. Buying two more pairs so. Hope they provide it in Navy soon!
03/28/2021
Michael B.

Singapore
I recommend this product
Most comfy shorts I've ever owned.
These shorts are GREAT. I love that they are super light-weight. The mesh pockets are a game-changer in breathability, and the the stretch fabric make the shorts incredibly comfortable. I wear them at least 3 times per week (is that wierd?!). My only complaint is that you only have one color! If you release these same shorts in navy blue, I'd buy them in a heartbeat to add to my growing collection of All Citizens gear! They're also pretty stain resistant. I have a four-year old son, and Kakhi is not the easiest colour to keep clean with kiddos around. These shorts have gone to battle with mud, ketchup, red-wine, balsamic vinegar, and the stains wash out every time!
07/03/2020
Carlos A. Sanchez

United States
I recommend this product
Outstanding
I first came here for the boxer briefs and they are the best I've ever owned. I've shopped for briefs that were 3x more expensive and their quality and comfort was not as good as All Citizens. Then I tried their shorts. Same experience. Truly outstanding. At this point I trust All Citizens to make the most comfortable clothing and am excited to see what's next.
Moisture-wicking
Quick-drying

360° stretch
Breathable
Matte Finish

Durable
Better Color retention
Wrinkle-Resistant
Everything-able

All climates
Commute
Happiness
Hot summer days
Humidity
Workouts
Looking good
Comfort
Breeze through your day in
the most comfortable pair of pants
crafted for
unrestricted movement