Lafayette Aviators
Half the price of other premium sunglasses
Aerospace-grade aluminum
Scratch and impact resistant
Polarized
Life-proof
---
Product Description
The problem: most sunglasses are made with thin, flimsy frames that break easily, scratch easily, and need to be babied. And yet, you still have to spends hundreds of dollars for them. So we set out to create incredibly durable, life-proof sunglasses for spontaneous lifestyles (and to handle the occasional "oh sh**" moment).
We built men's aviator sunglasses with aerospace-grade aluminum alloy that's scratch resistant, impact resistant and corrosion resistant - it's made with the same material used to make CubeSat satellites and is one of the highest strength-to-weight alloys. Despite weighing less than 20 grams, they have particularly good resistance to harsh environments and saltwater corrosion, all packed into a frame you won't even notice you're wearing.
Then, we used advanced polarized lenses with 100% UVA/UVB protection, and are scratch resistant, impact resistant and shatter-proof to keep your eyes safe.
These Polarize sunglasses come with a reinforced steel folding case that neatly fits in your pocket (because nobody likes bulk).
Bundles
Free U.S. Shipping for all sunglasses

Grab a few pairs to throw around and store at home, car, office, and day bag:
2 Pack: Get 2 pairs for $140* ($70 each)
3 Pack: Get 3 pairs for $198* ($66 each)
5 Pack: Get 5 pairs for $298* ($59.60 each)

* Automatically applies at checkout
Garment Care
Wipe clean with dry cloth
Store in protective case when not in use
Keep lenses away from sea water and other corrosive liquids
Lafayette Aviators
Comfort Powerhouse
Aerospace-grade aluminum
The strongest frame in its class.
Incredibly durable and lightweight.
Some might say using such high quality metal is overkill - we just call it good design
Protective armor coated frames
Scratch-resistant
Impact-resistant
Corrosion-resistant
Life-proof
Thicker build
The thicker frame protects the lenses from accidental drops by making contact with the ground first (and thanks to the impact-resistance on the frames, you won't even see a scratch or dent)
Life-proof lenses
Polarized UV400
100% UVA and UVB Protection
Scratch-resistant
Stands up to wear and tear
and the beach
Instant self-healing coating
Conceals deeper scratches
(repairs scratches up to 20um)
Impact-resistant
No cracks
No dents
No problems
Shatter-proof
No dangerous shards when you're
living dangerously
Lightweight
So they don't slide down your nose when you lean forward
Thicker arms
Won't bend out of shape when you inevitably sit on them.
Flex hinge
For fall-off-your-face-proof grip.
And to accommodate wider faces
Laser etched
Won't scratch off
Stands the test of time
Matte black
Subtle, classic, pairs with everything
Better accessories
Steel plate reinforced case
For protection and durability
Case folds flat
Fits in your pocket.
Say goodbye to bulky cases
Thick microfiber cleaning cloth
For structure and durability
The folding metal case and microfiber lens cloth comes with each pair of sunglasses
Pinch to zoom
Good glasses
Fit nice, they're light, and they look good
Great quality sunglasses
Big fan of these. Great quality and design. Highly recommend!
Perfect Gift
Purchased as a gift, the recipient is so pleased. Will be leaving for active duty soon and thinks these are perfect based on vision, durability and fit.
Aerospace-grade aluminum alloy
Scratch-resistant, impact-resistant, corrosion resistant, life-proof
Polarized UV400
100% UVA and UVB Protection
Scratch-resistant
Stands up to wear and tear and the beach
Instant Self-healing coating
Conceal deeper scratches (repairs scratches up to 20um)
Impact-resistant
Shatter-proof
Doesn't crack when dropped
Lightweight
Weighs less than half of the weight of traditional glasses lenses so they don't slide down your nose when you lean forward
Sunny days
Private time
Tired eyes
Beach
The rodeo (of life)
Lookin' sharp, staying handsome
Traveling the world
Manning the BBQ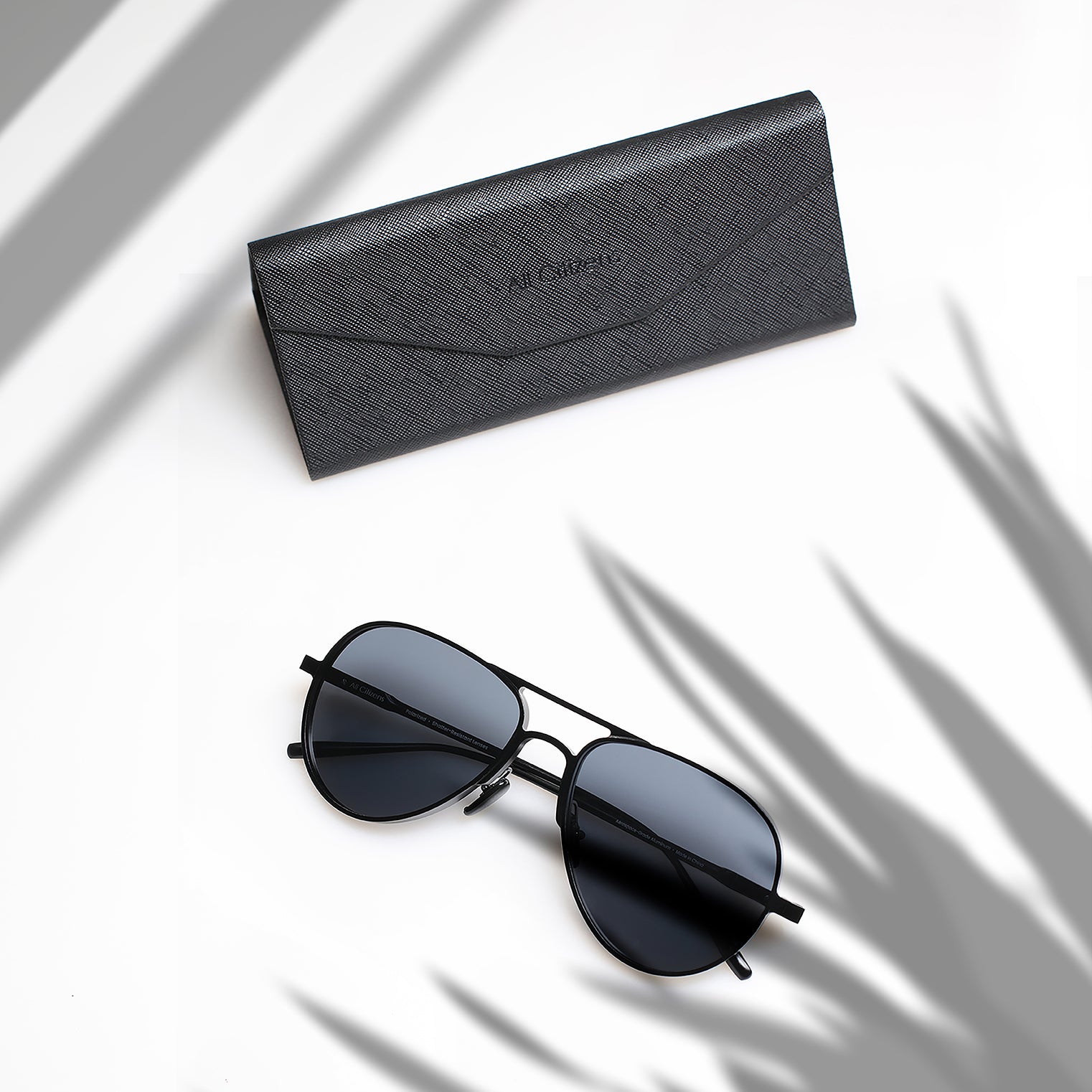 Breeze through
your day in sunglasses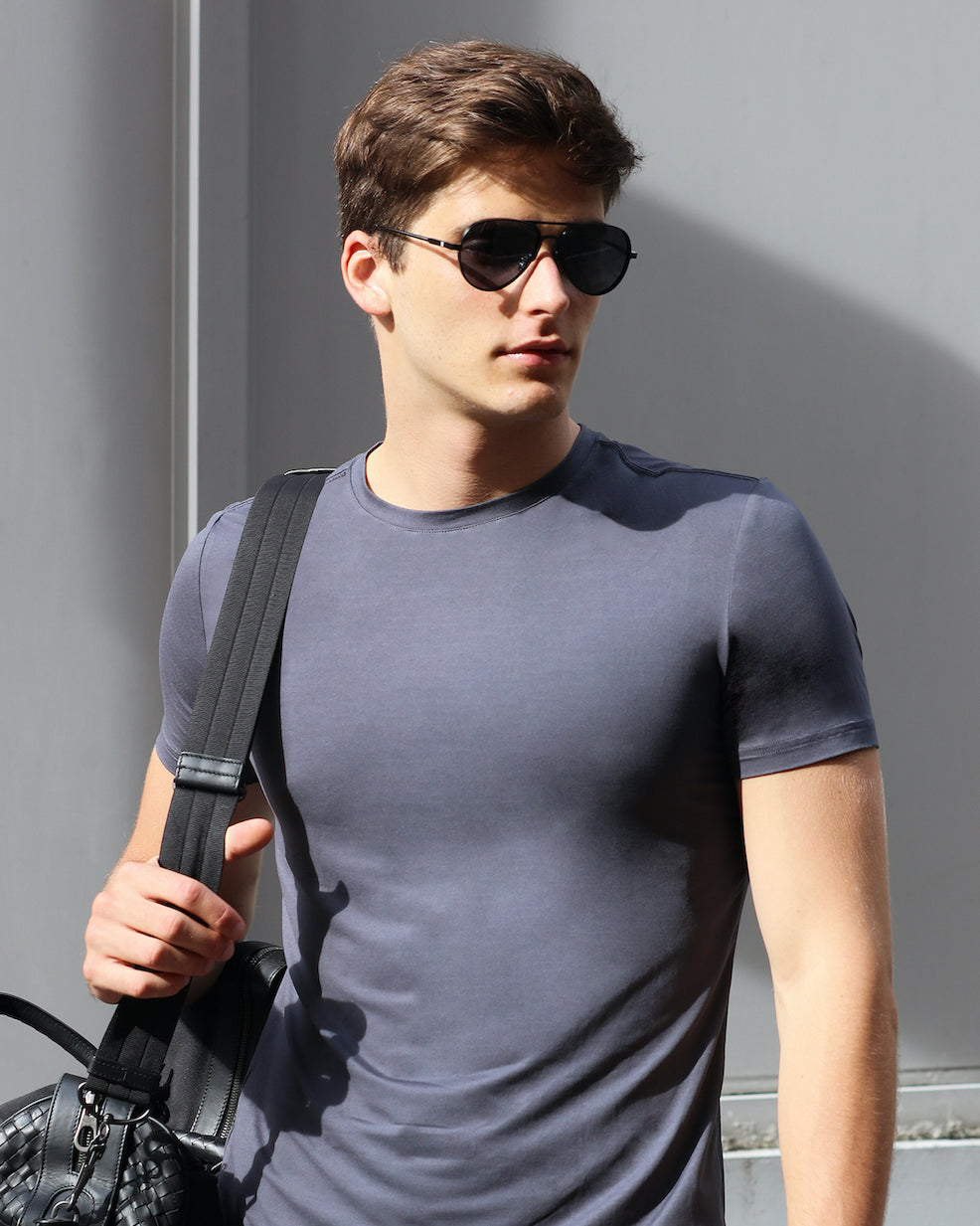 designed for durability
and everlasting style
You may also like
You may also like
You may also like
You may also like