The Essential Crew Neck - Trim Fit
$ 22.00
Half the price of other premium shirts
Supremely soft performance microfiber
Wrinkle-resistant
360° Stretch
Prevents bacon neck
Add to cart
Buy now, pay later with
Min. order of 2 pairs of underwear to get free shipping
Product Description
The first shirt you'll grab from the clean pile. Our Essential Crew Neck is powered by wrinkle-resistant, cottony-soft-yet-tough fabric with all the athletic performance features you need for daily wear. It has a matte finish for a cotton-like look and packs easily, making it the perfect travel companion for life on the trails or in the city.
Bundles
Garment Care
All of our garments are easy care: wash on cold and hang to dry - that's it
No ironing necessary, but if desired, set the iron to very low heat and place a towel between the iron and the shirt. Do not let the fabric come into direct contact with the iron.
Do not dry clean
Do not bleach

So easy, you won't need to call mom for help.
She'll be so proud.

Fabric: 90% polyester, 10% spandex
The Essential Crew Neck - Trim Fit
$ 22.00
Add to cart
Buy More, Save More
We save on shipping, you save on product - it's a win-win.
U.S. shipping is on the house when you order $50 or more.
Customer Reviews
Write a Review
Ask a Question
09/29/2021
Hemanth K.

United States
I recommend this product
super quality
Great fit, comfortable, little on the pricier side but seems worth it.
09/13/2021
Nick

United States
Note on Sizing
As expected, the fabric is nice and the cut is solid. What did come as a surprise is this line seems to run a size larger than the Runweight Crew. I have mediums in both shirts and the Runweights are definitely consistently smaller. My suggestion would be to size down on these if you want the same fit as one of those.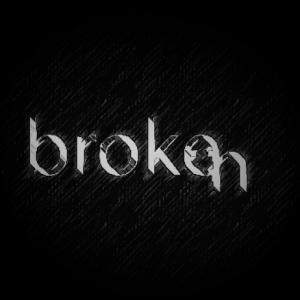 BM
10/07/2020
Ben M.

United States
Great fit, extreme comfort
So soft and comfortable. It feels like touching a cloud. Very breathable and airy, yet not translucent and with it still has plenty of structure. I'm very impressed, especially at this price point. The fit is also spot on for me all over.
Wrinkle-resistant
Moisture-wicking
Quick-drying
Anti-odor
360° stretch
Breathable
Euphoria-grade softness
Featherlight
Durable
Better color retention
Everything-able
Any activity
Comfort
Lounging
Long runs
Commute
Weekends
Travel/packing light
Daily wear
Happiness
Workouts
The rodeo (of life)
Breeze through your day in
the most comfortable t-shirt
designed for life
in motion