Re:Luxe Essential Crew Neck - Classic Fit
Half the price of other premium t shirts
Eco-friendly performance microfiber
Wrinkle-resistant
360° Stretch
Prevents bacon neck
---
Product Description
The first shirt you'll grab from the clean pile. Our Essential Crew Neck is powered by wrinkle-resistant, cottony-soft-yet-tough fabric with all the athletic performance features you need for daily wear. Our weightless t shirts for men have a matte finish for a cotton-like look and packs easily, making them the perfect travel companion for life on the trails or in the city.

Bonus: it's powered by our custom built Re:Luxe performance microfiber that's light on the planet but heavy on performance: eco-friendly, wrinkle-resistant, luxuriously soft, durable, anti-odor, breathable, sweat-wicking, quick-drying and stretchy.
Garment Care
All of our garments are easy care: wash on cold and hang to dry - that's it
No ironing necessary, but if desired, set the iron to very low heat and place a towel between the iron and the shirt. Do not let the fabric come into direct contact with the iron. 
Do not dry clean 
Do not bleach

So easy, you won't need to call mom for help. 
She'll be so proud.

Engineered with eco-conscious high-performance microfiber for a lower environmental footprint. Each T shirt diverts 6 plastic bottles from landfills, oceans and incinerators and reduces our reliance on fossil fuels.
Re:Luxe Essential Crew Neck - Classic Fit
Comfort Powerhouse
Wrinkle-Resistant Performance Fabric
Built with technical fabric for at-home comfort with city style. Wrinkle-resistant, moisture-wicking, quick-drying, anti-odor, incredible stretch, low maintenance and cuddling-with-pandas softness - travel easy and conquer more in greater comfort.
Tailored Athletic Fit
Our tailored athletic fit is designed to rest comfortably across broad shoulders, is slimmer in the arms and has a narrow waist. Don't have time to sculpt that v-shaped body? Get a v-shaped shirt for a sharper silhouette.
Form-Fitting Sleeves
Mid-arm length sleeves cut for a form-fitting, modern look. Powered by incredible stretch fabric so you go the distance with nothing to hold you back.
Anti-Bacon Crew-Neckline
The perfect line between form and function, the structured collar forms a well-defined neckline and is reinforced with stitches that prevent the only kind of bacon that no one likes — bacon neck.
Lowered Back
The longer back prevents unsightly views of your butt cleavage when seated.
Heather Knit
Two color contrasting performance yarns work together in symphony to create a heathered knit fabric for added color depth and texture
Pinch to zoom
Love these there the most comfortable shirts I've ever owned as well as their briefs and since the first t-shirt as well as briefs I received I've been slowly but surely feeling my drawers up with these and getting rid of all other brands I had I recommend if ur lookin for comfortable these r your new best friends
Re:Luxe Essential Crew Neck - Classic Fit
Smells terrible. The black isn't even black it's a strange black brown color and the fit is terrible
Eco-friendly
Recycled fabric that's light on the planet but heavy on performance
Wrinkle-resistant
Ditch the iron and save tons of time
Moisture-wicking
Manages sweat for all-activityand all-weather comfort
Quick-drying
Keeps you comfortably dry all day. Pack light and do laundry anywhere.
Anti-odor
Long day? This fabric keeps you from smelling like it
360° stretch
Ease of movement in any direction for any activity (yes, even lounging)
Breathable
Made for hours of cool comfort no matter the temperature
Euphoria-grade softness
And it gets softer with every wash
Featherlight
The lightweight antidote to humidity and summer
Durable
Built to bring you years of comfort
Better color retention
Looks as good as new and won't fade for years
Everything-able
Run, bike, hike, explore — designed for running but built for anything and everything
Any activity
Comfort
Lounging
Long runs
Commute
Weekends
Travel/packing light
Daily wear
Happiness
Workouts
The rodeo (of life)
Reducing our impact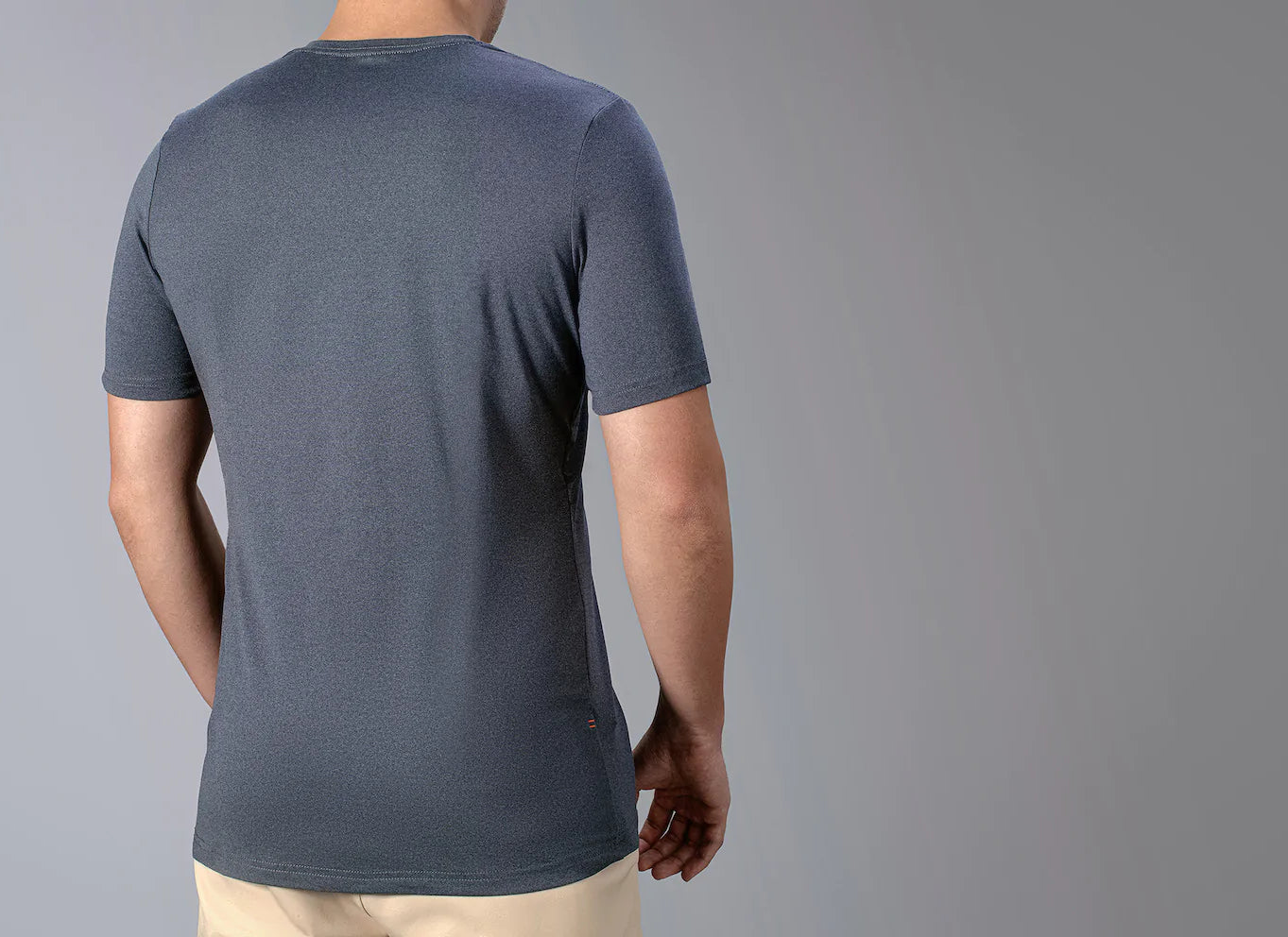 Breeze through your day in
the most comfortable t-shirt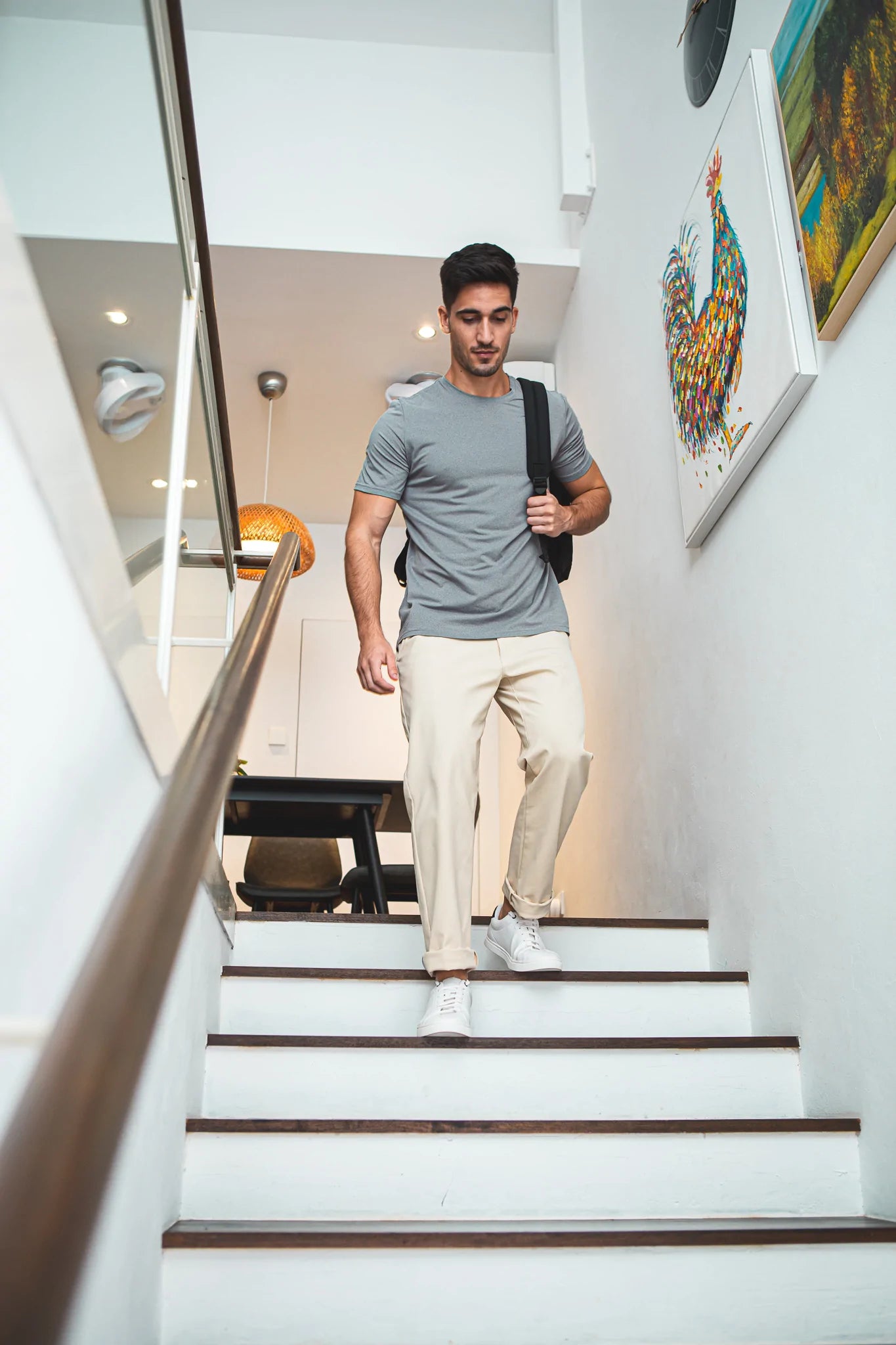 designed for life in motion