Re:Luxe Classic Brief
Premium underwear at half the price
Eco-friendly performance microfiber
Mesh breathe zones
Horizontal fly
360° stretch
---
Product Description
A high performance underwear for men powered by a custom built, eco-friendly, advanced performance microfiber that is more luxurious, durable, breathable, sweat-wicking, quick-drying, stretchy, incredibly soft, anti-odor and anti-chafing.

To push breathability even further, we added mesh Breathe Zones for more airflow and uncompromising ventilation where you need it most. Bye, swamp crotch.

This pair packs all the features you need for work, sweat, play and everything in between (because you've got better things to do than remembering to pack an extra pair): Grip Thighs that never ride up or bunch, a horizontal fly for a more natural movement when nature calls, reinforced stress points for extra durability to last for years, and 15+ other smart features for more comfort, performance and durability.
Garment Care
All of our garments are easy care: wash on cold and hang to dry - that's it
Do not iron
Do not dry clean
Do not bleach

So easy, you won't need to call mom for help.
She'll be so proud.

Fabric: Engineered with eco-conscious high-performance microfiber for a lower environmental footprint. Each pair of underwear diverts 2 plastic bottles from landfills, oceans and incinerators and reduces our reliance on fossil fuels.

Re:Luxe Classic Brief
Comfort Powerhouse
Quick-Access Horizontal Fly
For a faster, more natural movement when nature calls. This is tactical military precision in your pants.
Eco-Friendly Re:Luxe Performance Microfiber
Built with technical qualities for all-activity and all-weather comfort. Sweat-wicking, quick-drying, 360°stretch, anti-odor, cuddling-with-pandas soft, durable, breathable, featherlight and everything-able.
Made from recycled bottles (two, to be exact) that diverts waste from landfills and oceans and lessens our dependency on fossil fuels.
Reinforced Stress Points
For incredible durability. Stop rips and tears so that you're never "that guy" doling out wisdom with raggedy underwear.
Center Crotch Seam
Protects from chafing, tames the bulge and makes the outline of your "bits and pieces" less noticeable (some things are better left to the imagination)
Modern Front Piping
For that added touch of sophistication, quality, and craftsmanship. It's the little things, ya know?
Thick, No-Roll Waistband
Stays put on your waist and doesn't roll over or slide down. No more plumber's crack.
Room to Breathe
Spacious enough for the anatomy of men (not a Ken doll). Conforms naturally around your nuggets to caress them gently. No more "mashing", no more awkward re-adjustments.
Locker Loop
Care label doubles as a locker loop for easy hanging and drying anywhere (gym locker, hanger, tree branch).
Seamless Sides and Back
Just smooth sailing all around. Enjoy that no-chafe and no-itch comfort.
Mesh Breathe Zones
Micro vents for more airflow and uncompromising ventilation where you need it most (between the legs and on the lower back). Bye, swamp ass.
Mesh Breathe Zones
Micro vents for more airflow and uncompromising ventilation where you need it most (between the legs and on the lower back). Bye, swamp ass.
Wedgie-Proof Fit
A modern fit that stops... well, wedgies.
Understated Waistband
Minimalism speaks volumes over loud branding (and it generally looks better, too).
Durable, Flatlock Seams
Durable seams engineered for action and then some. Lays flat against your skin to minimize chafing and blends in seamlessly. (Sorry, we had to.)
No inseam length
For those who like to feel a full breeze on their thighs.
Pinch to zoom
Very comfortable
Very smooth, soft, high quality. Definitely recommended
Excellent Comfort and Superior Fly Technology
Very few brands sell underwear with a horizontal fly, and the comfort and roominess in the front accommodates men on the more endowed side. This All Citizens waistband and leg openings are very comfortable and don't bind, and neither the waistband nor the leg openings stretch during a full day's wearing; they hold up perfectly. The horizontal fly was clearly designed for comfort and accessibility, and I do not have an issue with slippage or accidentally falling out. The roomy design in the front keeps everything from being smashed or strangled, but hold everything in its comfortable place. I have a 29 inch inseam, so boxer briefs with inseams longer than 3 inches are too long for me, so I can't wait to try All Citizen trunks next with the 3 inch inseam.
Goodbye Tommy John
All of the comfort, Half of the price. Enough said.
Moisture-wicking
Quick-drying
Anti-odor
360° stretch
Breathable
Euphoria-grade softness
Featherlight
Durable
Better color retention
Everything-able
Lounging
Commute
Travel
Daily wear
Hot summer days
Cradling your twig and giggle berries
Workouts
Happiness
All climates
Comfort
The rodeo (of life)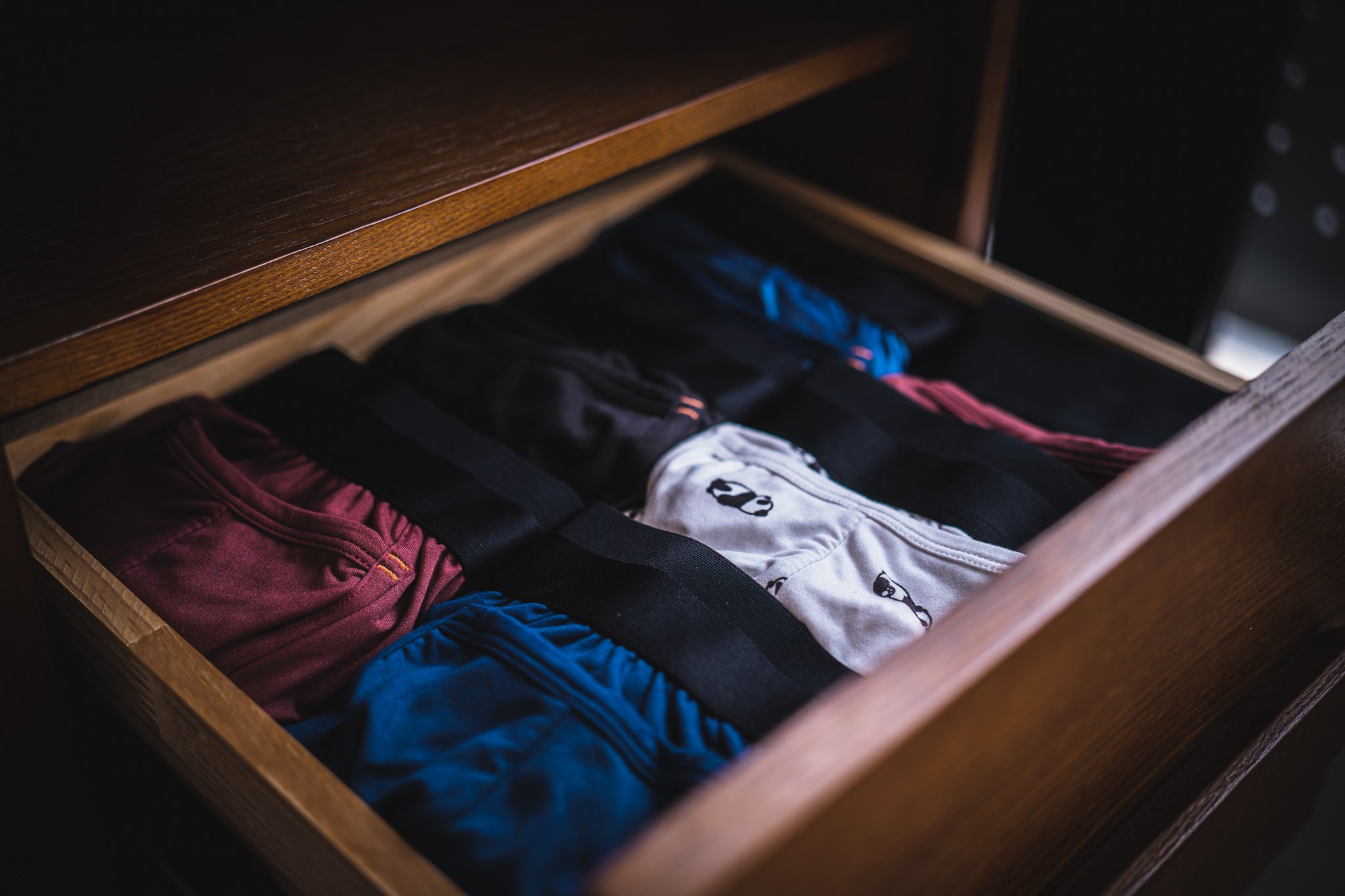 Breeze through your day in
comfortable,adjustment-free underwear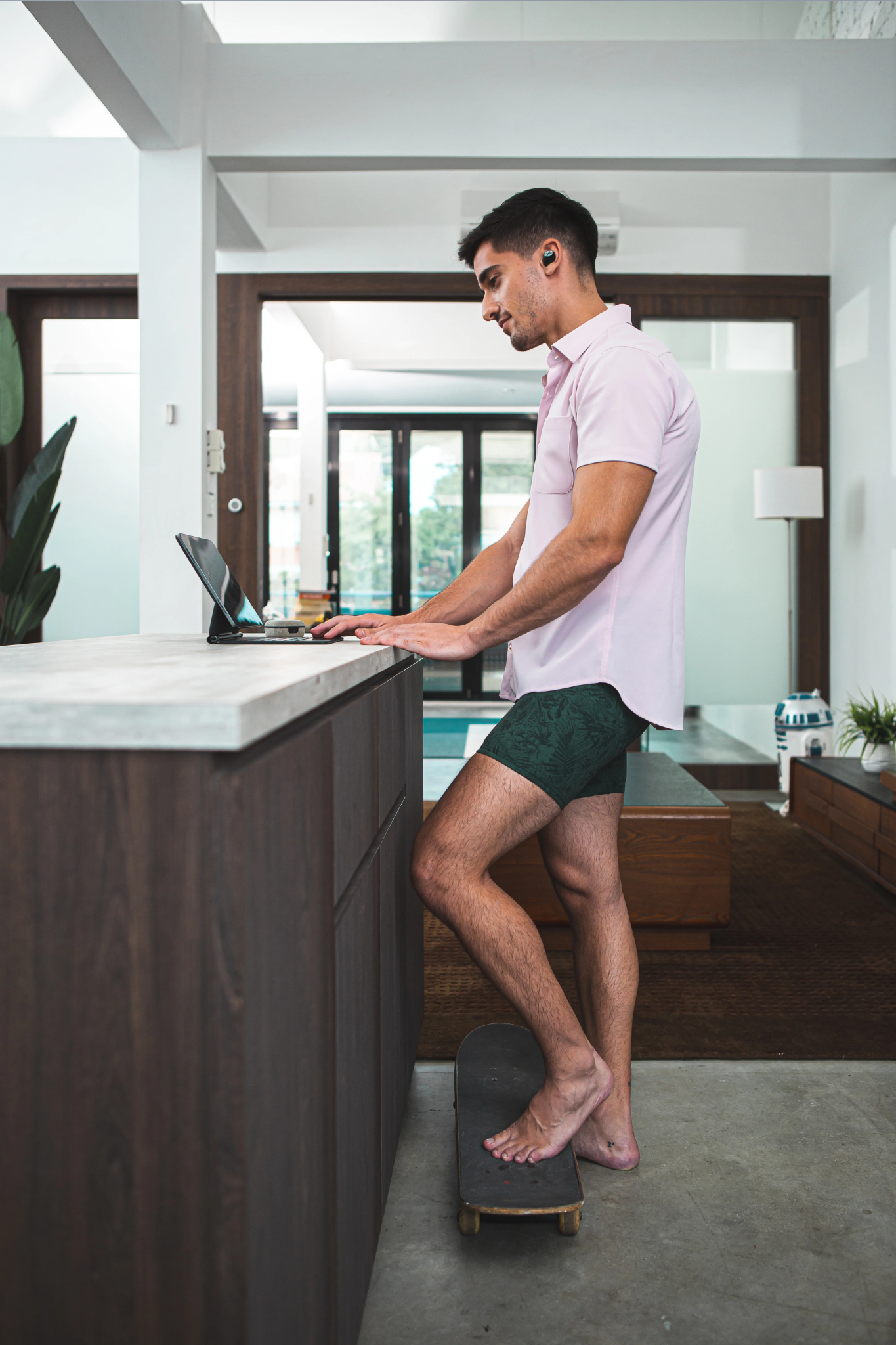 that was designed
to move with you
You may also like
You may also like
You may also like
You may also like