Re:Luxe AirWeight Undershirt - High V
Half the price of other premium undershirts
Eco-friendly performance microfiber
Anti-odor
360° Stretch
Mesh breathe zones
---
Product Description
Say goodbye to the days of boxy, sweat-absorbing, easily-untucked, single-purpose undershirts. All Citizens AirWeight Undershirts are weightless undershirts for men powered by our custom built Re:Luxe performance microfiber that's light on the planet but heavy on performance: eco-friendly, wrinkle-resistant, luxuriously soft, durable, anti-odor, breathable, sweat-wicking, quick-drying, stretchy and anti-chafing. 
It stays hidden under dress shirts, protects dress shirts from sweat stains, offers exceptional ventilation and runs longer in the back to stay tucked even after hours of movement. The form-fitting cut allows for seamless layering. High performance fabric + smart features = the perfect undershirt for travel, commute and beyond. 
Available in Bright White and Stealth Gray. Although counter-intuitive, gray's low-contrast shade absorbs and reflects similar light waves that all skin colors do, giving it much better invisibility than other colors such as white - our Stealth Gray is the perfect undershirt color to stay hidden.
Garment Care
All of our garments are easy care: wash on cold and hang to dry - that's it
No ironing necessary, but if desired, set the iron to very low heat and place a towel between the iron and the shirt. Do not let the fabric come into direct contact with the iron. 
Do not dry clean 
Do not bleach

So easy, you won't need to call mom for help. 
She'll be so proud.

Fabric: Engineered with eco-conscious high-performance microfiber for a lower environmental footprint. Each undershirt diverts 6 plastic bottles from landfills, oceans and incinerators and reduces our reliance on fossil fuels.
Re:Luxe AirWeight Undershirt - High V
Comfort Powerhouse
Eco-Friendly, Wrinkle-Resistant High-Performance Fabric
A high-tech classic built with a lightweight, recycled technical fabric that's light on the planet but heavy on performance.
Wrinkle-resistant
Moisture-wicking
Quick-drying
Anti-odor
Incredible 360° stretch
Low maintenance
Cuddling-with-pandas softness
Packs easily
High V neck
Deep enough for a one-button open collar.
Low Profile, Anti-Bacon Collar
The lay-flat collar is stitched to prevent bacon neck and minimize visible lines to remain hidden under a shirt.
Forward set shoulder seams
Reduce visible seam lines when layered.
Tailored slim fit
Form-fitting for better layering. No visible fabric bunching at the torso. Keeps hidden under a dress shirt
Mid-arm length sleeves
Not too long or too short and rests at the middle of your bicep.
Mesh breathe zones
Micro vents side panels for enhanced breathability under your arm and midsection
Durable Mobility Side Panels
The mesh side panels double as mobility gussets for freedom of movement. It's built like a tank but moves like a gymnast. A gymnast in a tank? C'mon, that's a made-for-TV movie idea
Stay-tucked length
Cut longer in the front and even longer in the back to stay tucked in even when you're seated. No accidental visible butt cracks here.
Pinch to zoom
Very comfortable
I need to get another one! It keeps me warm, but causes no irritation, and is very light indeed, almost like I'm not wearing it
I am 84 and I had never worn a V neck tee before. The tee shirt i got from you is THE MOST COMFORTABLE thing i have ever put next o my body. I love it and plan to get more in the future. The4 fabric is so soft and tactile that i don't want to take it off.
New Customer
Having decided to upgrade the quality of my typical Hains undershirts, I ordered from 3 companies. The citizen dep v shirt appears and wears as good as the others, AT HALF THE PRICE
I'm preparing to order a bunch to replace my old undershirts
Moisture-wicking
Manages sweat for all-activity and all-weather comfort
Quick-drying
Keeps you comfortably dry all day. Pack light and do laundry anywhere.
Anti-odor
Long day? This fabric keeps you from smelling like it
360° stretch
Ease of movement in any direction for any activity (yes, even lounging)
Breathable
Made for hours of cool comfort no matter the temperature
Euphoria-Grade Softness
And it gets softer with every wash
Featherlight
The lightweight antidote to humidity and summer
Durable
Built to bring you years of comfort
Everything-able
Run, bike, hike, explore — designed for casual days but built for anything and everything
All climates
Commute
Happiness
Hot summer days
Humidity
Workouts
Comfort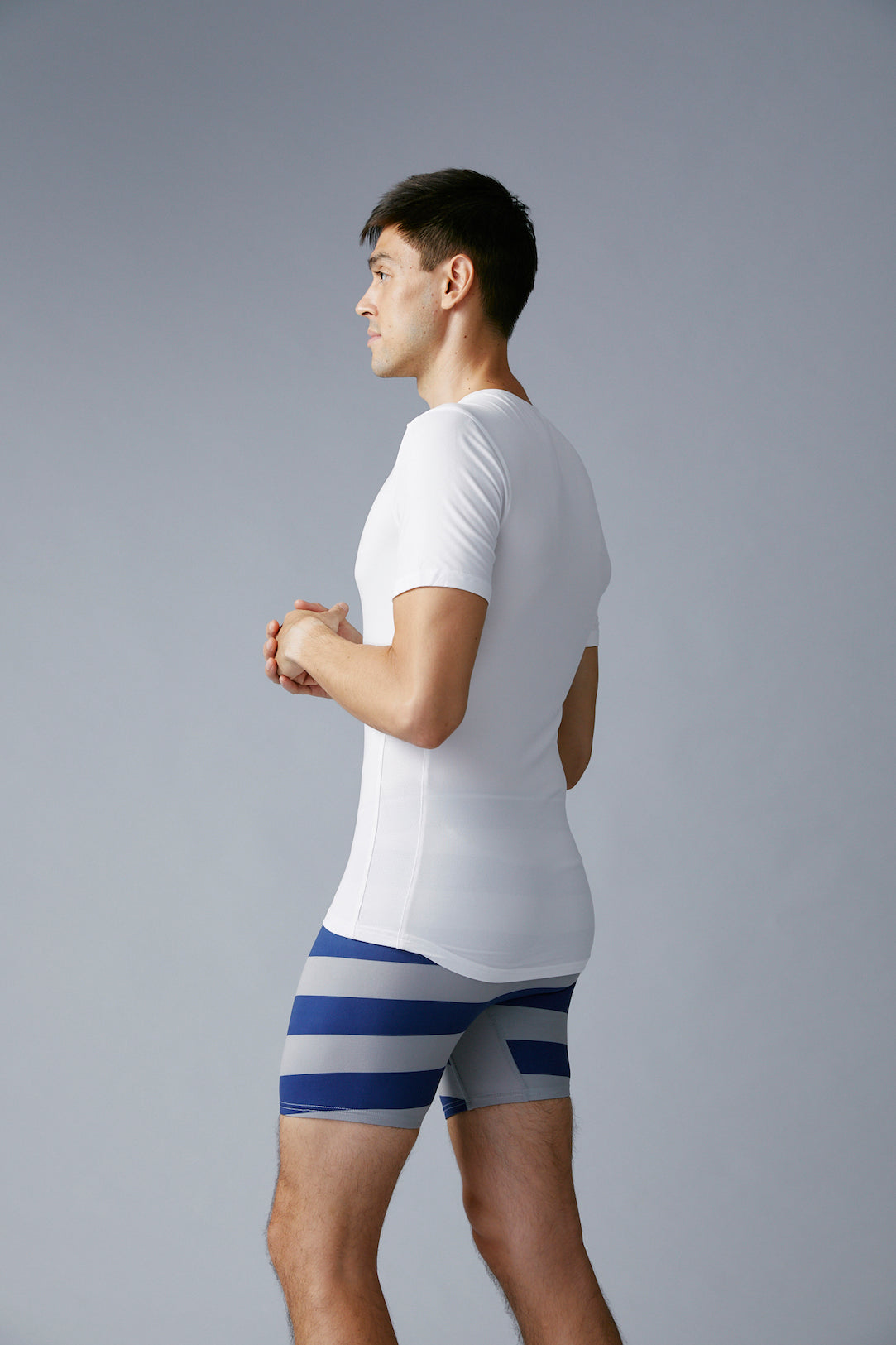 Breeze through your day in
the most comfortable undershirt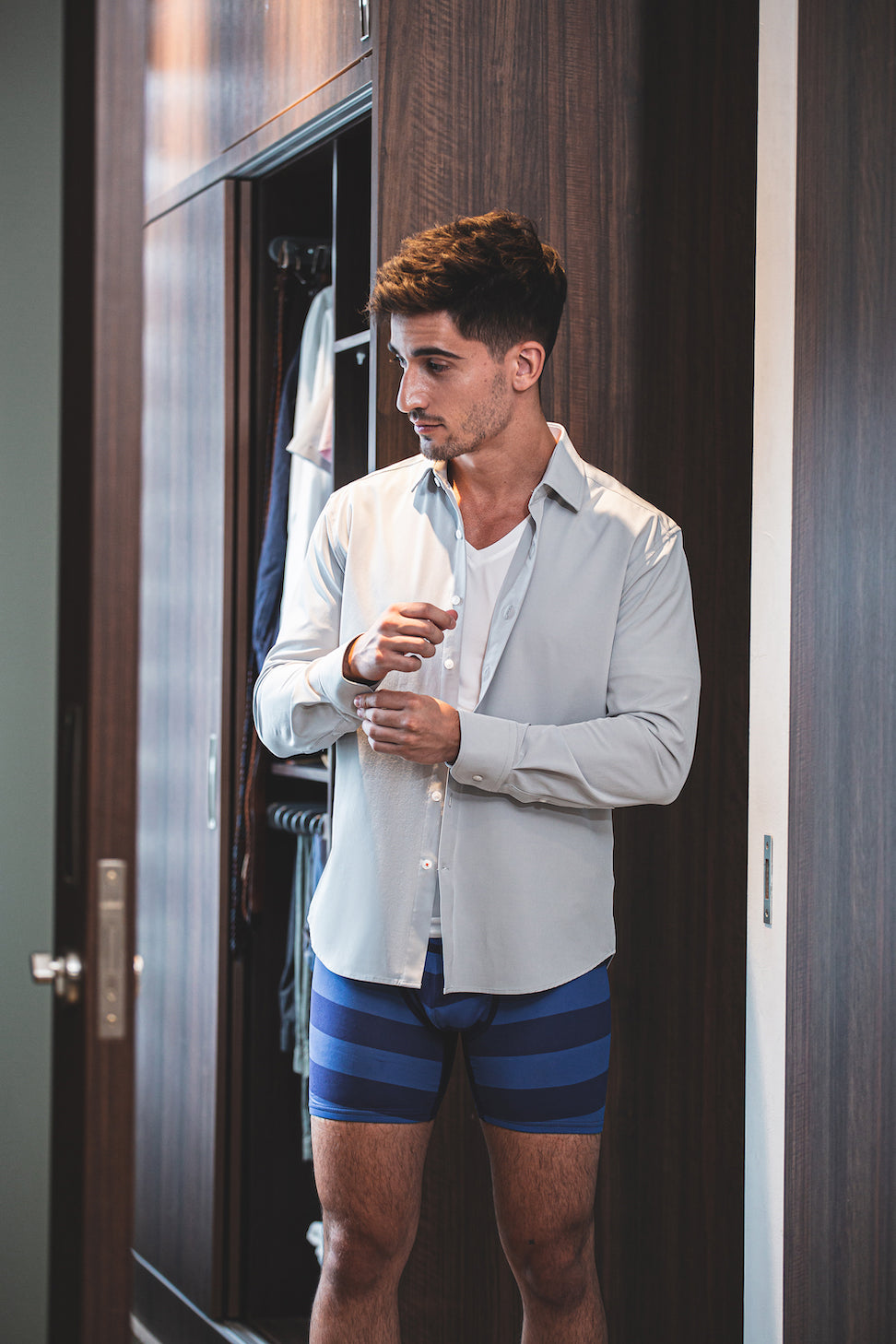 designed as the
perfect base for layering.